Thinking about becoming a Factory model?
APPLY HERE: http://www.factoryvideos.com/casting
At Factory Videos we are always looking for new models. First time amateurs, to seasoned professionals. We are looking for in shape guys 18 to 35. Fun and outgoing guys.
Our fans are looking for a wide variety of men from all walks of life. The important quality being your love of hot sex with hot guys. We document sex rather than direct it. So you should want to show off your lust for sex.
Here are some things you should know before you contact us.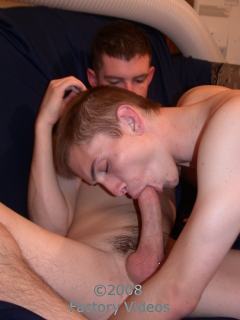 Although we do travel to other parts of the US and Canada, we primarily look for models who live in the South Florida Area, and San Francisco. We do not fly models in from around the country to work with. Sign up for our weekly newsletter to find out if we are coming to a town or city near you soon.
Our customers prefer natural looking models. So, you don't have to be Gym Perfect but you should be in good shape. Despite what you might have been told a huge cock might impress us, but, it is NOT what we are looking for in a model. Your whole package is far more important.
The easiest guys to place in a video are 18 to 25 muscular, clean and attractive.
But, older guys who are in great shape should apply too. Are you a hot muscle daddy? Give us a call!
You should be interested in working on a friendly, professional, sexy set.
Our shoots are drug-free environments.
We have a variety of studios we are casting for. Each with different focuses. So, we hire guys who are vanilla, kinky, twisted, twinks, bears, safe, bareback, polished regular sex, and dark, grainy and seedy stuff. There is probably something available for all tastes and interests. Give it a shot.
First timers LOVE our shoots. We are very comfortable and easy going here.
SO, what do you need to do now that you are interested in becoming a Factory model?
Call our office during business hours at (415) 377 9094 and ask for The Casting Director. The casting director will ask you to email some photos. Recent and clear. Nudes are nice, but not completely necessary. Then you will be set up for an appointment to come by the studio for a fun interview. Fill out an application for our model book. And pose for some casting photos for your application.
What do you need to bring to an interview?
A government issued photo ID. A phone number that a director can call you at to hire you later.
You should be prepared to be professional for a job interview. That is, sober, without an entourage of friends, clean and presentable in appearance.
Ready to have a fun and friendly interview and to be able to take your clothes off for a couple of snap shots.
APPLY HERE: http://www.factoryvideos.com/gay-videos/?page_id=577