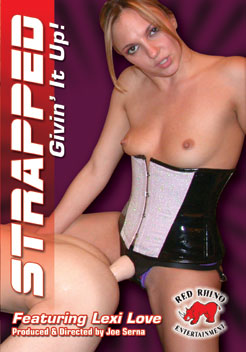 Strapped
Red Rhino Entertainment unlocks every straight man's anal fantasy with "Strapped", which clocks in at 1 hour and 52 minutes with 5 kinky erotic scenes. Director Joe Serna has his finger on the pulse of what straight men secretly desire... a good ass is fucking. This DVD will explore these needs and keep your dick hard along the way.
This video contains sex with females.
In Store Price:
$29.95
off 17%
Working Girlz
A dyke-made porn just for dykes - and their friends! It's real dykes having real, hardcore, pussy-pounding, power-tool wielding, soaking wet, hair grabbing, ass smacking hot sex!
In Store Price:
$34.95
off 29%