Want to become an adult film model?
APPLY HERE: Gold Pan Media Model Application
We are always looking for new models. First time amateurs, to seasoned professionals. We are looking for in shape, fun and outgoing guys, ages 18 to 35.
Our fans are looking for a wide variety of men from all walks of life. The important quality being your love of hot sex with hot guys. We document sex rather than direct it. So you should want to show off your lust for sex.
Here are some things you should know before you contact us.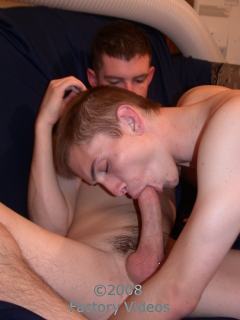 Although we do travel to other parts of the US and Canada, we primarily look for models who live in the Los Angeles and Hollywood areas. We do not fly models in from around the country to work with.
Our customers prefer natural looking models. So, you don't have to be Gym Perfect but you should be in good shape. Despite what you might have been told a huge cock might impress us, but, it is NOT what we are looking for in a model. Your whole package is far more important.
The easiest guys to place in a video are 18 to 25 muscular, clean and attractive.
But, older guys who are in great shape should apply too. Are you a hot muscle daddy? Apply!
You should be interested in working on a friendly, professional, sexy set.
Our shoots are drug-free environments.
We have a variety of studios we are casting for. Each with different focuses. So, we hire guys who are vanilla, kinky, twisted, twinks, bears, safe, bareback, polished regular sex, and dark, grainy and seedy stuff. There is probably something available for all tastes and interests. Give it a shot.
First timers LOVE our shoots. We are very comfortable and easy going here.
SO, what do you need to do now that you are interested in becoming a model?
Visit our website and fill out our model application. Our casting director will then review your application and contact you if interested. Please be aware that we are not producing as many films as we used to so the need for models isn't as it used to be. But we are always accepting applications so give it a shot!
APPLY HERE: Gold Pan Media Model Application