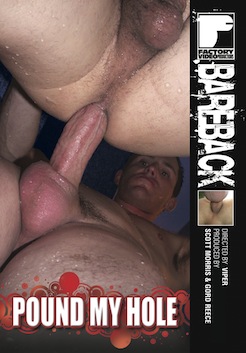 Pound My Hole
Factory Video Productions proudly presents "Pound My Hole". Director Viper brings us 4 sexy scenes on a DVD that clocks in at a long 1 hour and 45 minutes. Is your dick ready to be hard for over an hour? Pop in this DVD and let's find out...
Retail Price:
$49.95
off 80%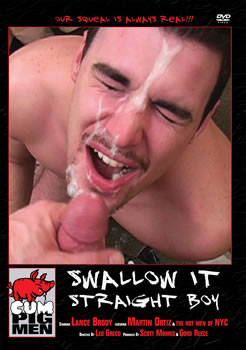 Swallow It, Straight Boy
Cute-As-Hell Lance Brody has his first gay sex in front of you! We discovered him dancing in Detroit and asked him if he wanted to be in gay porn? Not only did he say, "yes" to our request, he confesses during the film's introduction that he hoped the experience would help him discover more about himself. With that, our Mid-Western man-child is transported from Michigan to the streets of New York City in an effort to figure out who he likes to fuck. This isn't scripted or a put on, like fake "farm boys" (with L.A. mailing addresses and manicures) who go to the big city (set) to explore their sexuality for the first time. This is a hot, young guy trying out new sexual possibilities on location, on your screen. That's so fuckin' hot!
Retail Price:
$44.95
off 78%